The Happy Opener makes opening any lid a breeze! 
Ne
ver struggle to open another jar, bottle, or can again with the
 Happy Opener Tool. 
The Happy Opener Tool easily opens:
Stubborn Plastic Bottle Tops
Tight Jar Lids
Snack Bags
Plastic Safety Seals
Can Tabs 
Glass Bottles

And much more!
Great for:

Arthritis
Seniors
Chronic Pain
Weak hands
See it in Action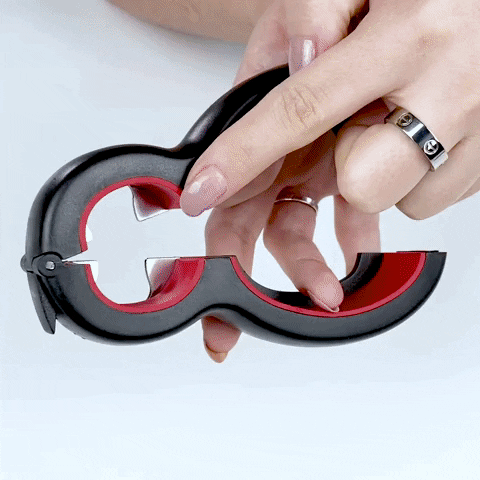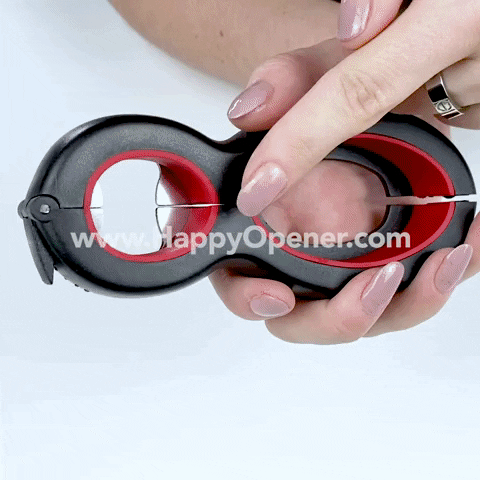 High Quality

 

- Made of a durable Stainless Steel & thermoplastic rubber finish that is resistant to corrosion 
Dishwasher Safe - Easy to clean! Just throw it in your dishwasher along with your dishes
Ergonomic Design

 

- Features a comfortable grip that opens more than six different types of seals and lids with ease
Doctor Recommended 

- Our opener is recommended by medical professionals to help arthritis patients and seniors

 

Orders ship FREE from our U.S. fulfillment center via USPS First Class Mail with Tracking
Happy Opener ships with ♥ from Texas